Neurowave rTMS expertise centre
rTMS treatment
Want to learn more about the rTMS treatment (brain stimulation) at Neurowave? You can read more about it here.
More information?
Neurowave is a practice specialised in rTMS treatment for depression and obsessive-compulsive disorder. Our practice is located in the city centre of Amsterdam.
Register directly?
Do you suffer from depression or obsessive-compulsive disorder? Do you experience that medication does not have enough effect? Or do you prefer not to take medication? Make an appointment.
Neurowave, centre for neuromodulation
Welcome to Neurowave's website, Centre for Neuromodulation. At our brain stimulation practice in Amsterdam, we offer an innovative, evidence-based and highly effective form of therapy (rTMS) for patients with depression or obsessive-compulsive disorder (OCD). rTMS stands for repetitive transcranial magnetic stimulation. Generally, psychotherapy and/or medication (antidepressants) are used to treat depression or obsessive-compulsive disorder. However, for some patients, the general treatment is insufficient or has no positive results. Some patients have a preference not to use medication. For these patients, treatment with rTMS can be a good alternative. rTMS is reimbursed by all health insurers in the Netherlands.
rTMS: Effective treatment for depression and obsessive-compulsive disorder.
Neurowave aims to improve the mental health and quality of life for people with depression and obsessive-compulsive disorder. rTMS is a safe and effective medical treatment for depression and obsessive-compulsive disorder. Depression is a condition characterised by lethargy, sadness (feeling down) and negative thoughts. These symptoms can be severe in different ways and can lead to severe depression. Obsessive-compulsive disorder (OCS) is a common, chronic condition in which someone suffers from recurrent thoughts (obsessions) and/or behaviours (compulsions). The actions affect daily life because they take up a lot of time and energy.
Often, psychotherapy (or medication) is first indicated as treatment. rTMS is an add-on or (evidence-based) alternative when medication and psychotherapy are less suitable or have no effect, or when someone doesn't want to use medication. With rTMS, also called non-invasive neuromodulation, minor electric shocks are administered to the head. This attempts to improve communication between specific parts of the brain and to restore balance. rTMS is an innovative treatment within mental health care.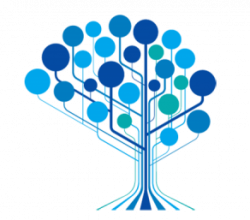 Would you like some more information about rTMS treatment at Neurowave?
rTMS treatment is reimbursed by health insurers since 2017
Since 2017, rTMS treatment is reimbursed by all health insurance companies in the Netherlands when the depression is therapy resistant. Therapy-resistant depression means that at least two previous treatments (2 x psychotherapy / 2 x medicational treatment / 1 x psychotherapy + 1 drug treatment) have been tried for the depressive symptoms. The rTMS is not yet reimbursed for the treatment of OCD, which requires a small additional payment for the rTMS component.
On average, rTMS treatment has a significant effect on depressive and compulsive symptoms within 10-25 sessions. We spread these rTMS sessions over 5-12 weeks. The treatment has virtually no side effects and is totally painless. Combining the rTMS treatment with cognitive behavioural therapy (CBT) leads to a very good outcome on depression in 66% of people (Donse et al., 2018). We call rTMS effective if there is a reduction of at least 50% of the depressive or OCD symptoms.
There are many benefits to the rTMS treatment
Brain stimulation has scientifically been proven to be an effective treatment for depression
The effect of brain stimulation is quickly noticeable, sometimes after only 5 rTMS sessions
The treatment is safe and painless
rTMS has virtually no side effects
Brain stimulation does not require anaesthesia
There is no need to stop your current medication